Catalogs

>

Chain Conveyors TCG Brochure
Catalog excerpts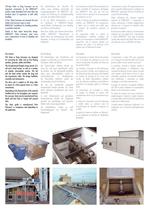 I trasportatori a catena TCG rappresentano una parte essenziale dell'esperienza sviluppata da RONCUZZI® negli oltre 100 anni di attività nel campo del bulk handling. Infatti, all'interno dei numerosi impianti realizzati da RONCUZZI®, i trasportatori a catena costituiscono il sistema maggiormente utilizzato per il trasporto di materiali solidi, granulari e in polvere. Di costruzione solida e robusta, e continuamente sviluppati nel corso degli anni, i trasportatori a catena RONCUZZI® sono oggi la perfetta risposta alle esigenze dei clienti alla ricerca di una soluzione sicura e affidabile nel...
Open the catalog to page 2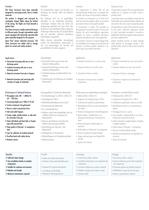 Funcfion Funkton fmom d'ttso CGOigii Conveyas hove becn especkJly dwgnett for cwwymg tcreak, Fletr or snilir nhitak Ihe product is drogpjd and conwyed by rtctangular &hoptd Righlt olong the ktfon of ihe tasing, The ftglrts are iixed beneath a guidcd (haiiL KG Chain (onvcyon trahie malcrial dru barge ri diffrent points tfragh interrnediole ouHei tpouli equ'pped with eJcdrktly optrated slide gtes especialry designad fer this pirjoe. Apori from nrious industriel professes, KG thein Convcyon are widely used in *rogc plant; (or cereab and slmilar produch. KG Kettemmrm egnen sxn Dfonflw; wt...
Open the catalog to page 4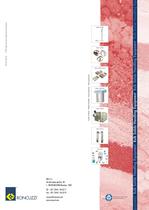 All WAMGROUP S.p.A catalogs and technical brochures

Compare up to 10 products