Catalogs

>

Automated guided vihicle
Catalog excerpts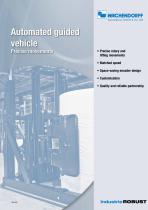 MflCHENDORFF Automation GmbH & Co. KG • Precise rotary and lifting movements • Matched speed • Space-saving encoder design • Customization • Quality and reliable partnership
Open the catalog to page 1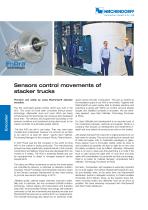 Sensors control movements of stacker trucks Precision and safety by using Wachendorff absolute encoders. The first automated guided vehicle (AGV) was built in the 80's. This could not have been conceived without sensor technology. Meanwhile more and more AGVs are being introduced and the technology has obviously also developed since then. The sensors are programmed according to the external conditions and transferred during data inputs to the master controller of automated guided vehicle. "The first AGV are still in use today. They may have been modified and modernised, however it is common...
Open the catalog to page 2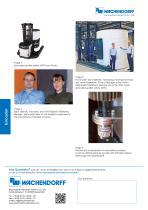 Image 1: Automated guided vehicle (AGV) from Rocla. Image 3: Full of pride: Sami Välimäki, Technology Purchaser at Rocla and Janne Karjalainen, Product Manager at the Finnish Wachendorff Distributor examine one of the most robust automated guided vehicle (AGV). Image 2: Sami Välimäki, Purchaser, and Terhi Räsänen, Marketing Manager, place great value on the smallest components in the manufacture of branded products. Image 4: Sensors are a prerequisite for automated processes. In picture: WDGA absolute encoder with EnDra® multiturn technology from Wachendorff. Any Questions? Just call +49...
Open the catalog to page 3
All Wachendorff Automation GmbH & Co. KG catalogs and technical brochures

Compare up to 10 products