Catalogs

>

Rotary encoders Osicoder Now open to networks ...
Catalog excerpts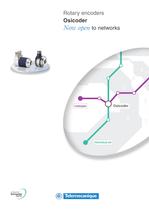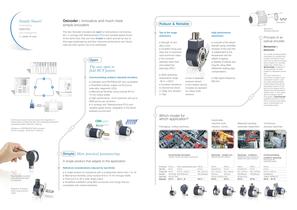 Principle of an optical encoder Mechanical + Electronic An encoder provides position information by transforming a rotary mechanical movement into an electrical signal (servo-system for counting, measuring, control loop…). Mechanically coupled to a driving spindle, its shaft rotates an integrated optical disc. The disc comprises a succession of opaque and transparent sectors. Light from light emitting diodes (LEDs) passes through the transparent sectors of this disc as they appear and is detected by photosensitive diodes which, in turn, generate an analogue signal. This signal is...
Open the catalog to page 2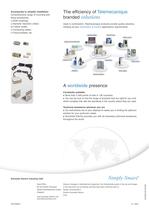 The efficiency of Telemecanique branded solutions Used in combination, Telemecanique products provide quality solutions, meeting all your Automation & Control applications requirements. A worldwide presence Constantly available More than 5 000 points of sale in 130 countries. You can be sure to find the range of products that are right for you and which complies fully with the standards in the country where they are used. Technical assistance wherever you are Our technicians are at your disposal to assist you in finding the optimum solution for your particular needs. Schneider Electric...
Open the catalog to page 3
All Schneider Electric - Electrical Distribution catalogs and technical brochures

Compare up to 10 products