Catalogs

>

Leica B-Probe and T-Probe Top Features Flyer
Catalog excerpts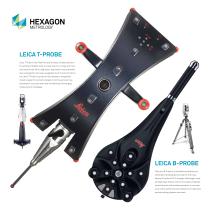 Leica T-Probe Leica T-Probe is the "Walk-Around" armless, wireless solution for probing of hidden, hard-to-reach points in one go with minimal setup times. With a high point-acquisition rate, automatic stylus recognition and user-assignable multi-function buttons the Leica T-Probe is a product that has been a recognised industry leader for almost a decade. It continues to set new standards in accuracy and meet the demands of emerging measurement challenges. Leica B-Probe The Leica B-Probe is a handheld and battery-powered point probing device made for the Leica Absolute Tracker AT402, Hexagon Metrology's most portable laser tracker. Due to its unique portability, small footprint and wireless operation, it can measure where neither 3D laser trackers nor traditional optical probing systems can reach.
Open the catalog to page 1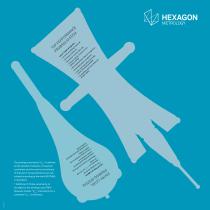 E NC A M EM R T FO YS R S ) PE NG ance: ume (ø P I ol gl TO OB e at a bing v m 0 m (ø) n one nition PR T-Prob m pro .035 mme 16 time o recog coordinate and the nominal coordinate of that point. All specifications are calculated according to the draft ISO1036010 standard. * Additional T-Probe uncertainty to be added to the existing Leica AT901 Absolute Tracker "Uxyz" uncertainty for a complete "Uxyz" uncertainty. as the deviation between a measured e: nc er ov gla ø) m e( ta (ø) e a olum 0.2 m m ob v Pr 20 +/ ing Bo 3 rint ob xyz = pt ica pr p Le 0 m yU e u foot m ac e lu ne • 2 ur all m cc...
Open the catalog to page 2
All Leica Geosystems catalogs and technical brochures

Archived catalogs

Compare up to 10 products