Catalogs

>

Hägglunds DUc drive unit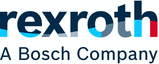 Website:
Bosch Rexroth Hägglunds Products and Solutions
Group:
Bosch Rexroth Industrial Applications

Catalog excerpts
Hägglunds DUc Drive unit Getting the most from your equipment takes more than just a motor. It takes a complete drive solution – fully adapted to your machine, materials and needs. For more than 40 years, Bosch Rexroth has supplied industries with reliable, optimized power. All that experience and know-how is part of our Hägglunds hydraulic direct drives, which provide a comprehensive range of solutions for your applications. Hägglunds solutions today can be more optimized than with motor and control system, it opens the door to condi- ever, thanks to the new Hägglunds DUc drive unit. One of tion monitoring and predictive maintenance with Hägglunds our most compact drive units yet, the Hägglunds DUc has a CMp – giving you even more opportunities to boost your flexibility that makes it ideal for a variety of industries. The Hägglunds DUc can be equipped with either single or tandem pumps, packing a broad range of possibilities into a minimum of space. Single-pump versions range from ▶▶ Compact design – small space required, vertical assembly ▶▶ Well proven technical solution configurations stretch from 22 kW (2x SP40) up to ▶▶ Short delivery time for the basic range of the compact DUc ▶▶ Equipped with Hägglunds advanced control system. Not only is the Hägglunds DUc ready for the industry, it's also ready for Industry 4.0. As
Open the catalog to page 1
SPECIFIED TECHNICAL FEATURES ► Panels for sealed off hydraulic compartment ► Hagglunds Spider control system ► Axial piston pump with electro hydraulic control ► Totally closed IE3, IP55 squirrel cage, 4-pole electrical motor ► Accumulator for shock loads ► Stainless steel oil tank with level gauge, combined level and temperature transmitter, breather, drain valve and suction line valve with switch ► Oil dip pan can handle the entire tank volume OPTIONS ► Auxiliary hydraulic circuit, for example: flushing of hydraulic motor, cylinder functions. ► Predictive maintenance with Hagglunds CMp...
Open the catalog to page 2
All Bosch Rexroth Hägglunds Products and Solutions catalogs and technical brochures
Compare up to 10 products