Catalogs

>

Hägglunds DOb drive unit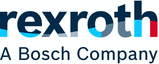 Website:
Bosch Rexroth Hägglunds Products and Solutions
Group:
Bosch Rexroth Industrial Applications

Catalog excerpts
Hägglunds DOb Full control in an extremely compact package Even smaller applications need truly reliable power. When As with all Hägglunds drive units, the Hägglunds DOb joins a duty calls but space is an issue, you can count on the hydraulic motor and control system to form a complete Hägglunds DOb drive unit from Bosch Rexroth. The Hägglunds drive. This modular approach is a proven solution Hägglunds DOb is the latest addition to the Hägglunds drive for maximum uptime and quick, easy maintenance – and with unit range. It fits neatly into your available space, yet it Hägglunds DOb, it can be smaller than ever before. delivers all the high-quality features and performance you've The Hägglunds DOb drive unit is available in two The Hägglunds DOb has a consolidated design with a small frame and panels to protect against dust and dirt in the harshest environments. The Hägglunds DOb has an open loop hydraulic system and gives possibility to get control functionality of torque or oil flow. The drive unit has a fixed hydraulic pump and a frequency converter that controls the speed of the electrical motor which drives the pump. Hägglunds DOb is equipped with an air cooler with a speed controlled fan to minimize the sound level. Since all equipment is fully function-tested before delivery, you can rest assured from the moment it's installed. Features ▶▶ Compact design ▶▶ Low power focus ▶▶ Variable flow with an open loop system ▶▶ Quick installation ▶▶ High delivery performance
Open the catalog to page 1
Technical features ► Axial piston pump (open loop) ► VFD controlled electric motor ► Contamination protection ► Stainless steel oil tank ► Oil dip pan can ahandle tank volume ► Soft sealing system ► Motor/pump set mounted on rubber damper ► 10 micron single filters ► Speed controlled air blast cooler Bosch Rexroth AB SE-895 80 Mellansel, Sweden Phone: +46 (0)660-870 00 hagglunds@boschrexroth.com www.boschrexroth.com/hagglunds R99900xxxx Version: 09.2017 © Bosch Rexroth 2017 The data specified above only serve to describe the product. No statements concerning a certain condition or...
Open the catalog to page 2
All Bosch Rexroth Hägglunds Products and Solutions catalogs and technical brochures
Compare up to 10 products