Ball Screw Catalogue -

47

/ 48 Pages
Informiamo la spettabile Clientela che ad ogni riedizione del
catalogo ci riserviamo di apportare modifiche dimensionali,
ampliamenti o riduzioni alla tipologia dei ns. prodotti senza
preventive comunicazioni scritte.
We inform our customers that as for the new issues of our
catalogue we reserve the right to modify sizes, to eliminate
or include product types in our production range without
previous written notice.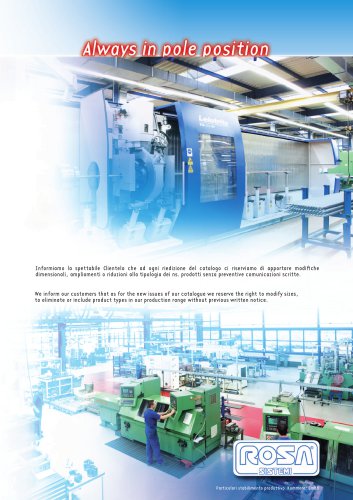 Text version
All Rosa Sistemi catalogues and technical brochures