Hybrid Photo Diodes -
4 Pages
Hybrid Photo Diodes
PHOTONIS products have led the industry in
electro-optics and image intensiers for over 35
years. We supply standard and custom products
and offer expert, personal service designed to
meet the rigorous demands of signal amplication
and night vision applications.
Our unrivaled expertise in designing and
manufacturing Hybrid Photo Diodes and related
technologies allows us to combine the sensitivity
of photomultiplier tubes with the excellent spatial
and energy resolution of silicon sensors.
PHOTONIS HPDs ensure the most sensitive and
highly-integrated systems available.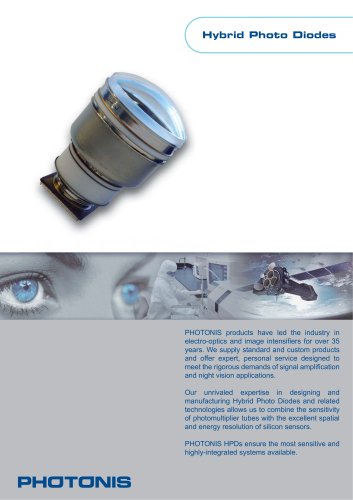 Text version
All PHOTONIS catalogues and technical brochures