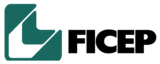 Booth:

FICEP
Group: Ficep Group

TIPO D4 and D8 Automatic CNC lines for the punching and cutting of flat and angle bars -
12 Pages
P. 2

Structural steel work requires a huge number of plates designedfor use as base plates and other connection plates. These platesare generally thick and...

P. 3

TIPO D8D8 complete with shears for angles andfor flats, and thermal cutting unitTIPO D4 - TIPO D83

P. 4

4PUNCHING UNITTipo D8 punch for plates. 1100kNpunching unit provided withautomatic selection and rotation of 8different punching diameters.

P. 5

TIPO D4 - TIPO D85Tipo D4 punch for plates. 1100kN punching unitprovided with four punches selected from theautomatic program.Punch for angle unit. Horizontal...

P. 6

6SHEAR FOR ANGLESA second kN 1800 shear for angles iscombined to the shear for flats. Bothshears slide on linear guides and canbe automatically selected...
Text version
All FICEP catalogues and technical brochures
Archived catalogues