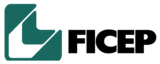 Booth:

FICEP
Group: Ficep Group

Gemini series -
12 Pages
GEMINI 25
GEMINI 32
Gantry automatic CNC drilling,
milling & thermal cutting system
for large plates
1930 - 2010 80YEARS
P. 2

Standard Thecnical Features• Twin beam construction for minimum deflection when machining• Fanuc controls for precision operationreliability...

P. 3

The complete plate working solution for small to medium fabricators and machinery builders of all sizes. The Gemini handles sheetmetal to heavy plate,...

P. 4

4CUTIN GThe Gemini's moving gantry design allows a greater rangeof plate sizes and thicknesses, without worrying aboutplate weight, or flutter or...

P. 5

5The Gemini is equipped with Hypertherm plasma torchHPR 260 xd and with WinNEST software package tomaximize material utilization through nesting.Fanuc...

P. 6

6Exhaust system for Ficep plasma and/or oxycutting benchEdge BevellingThe Gemini can make weld edge preps either by millingor plasma bevelling. For precision...
Text version
All FICEP catalogues and technical brochures
Archived catalogues