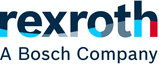 Booth:

Bosch Rexroth Hägglunds Products
Group: Bosch Industrial Applications


Catalogues

Projects

Exhibitions
Hägglunds Drive Systems -
28 Pages
The Drive & Control Company Rexroth
Bosch Group
Hagglunds Drive Systems
Reliable high quality products for improved performance.
P. 2

2The drive to deliverThe Hägglunds direct drive systems from Bosch Rexroth stand for quality andreliability beyond the ordinary. But more than that,...

P. 3

3Drive systemsFrom the bitter cold of Siberia to the blistering heatof Africa, Hägglunds direct drive systems withstandthe challenges of any environment...

P. 4

4From challenge to performanceWe realize that customers don't actually want to buy aproduct: they simply want the best solution to a challenge.So...

P. 5

5The power of certaintyWe can provide you with everything that is necessary tooptimize system performance and give you full peace ofmind through a wide...

P. 6

6Hägglunds CA motorsPower in a compact solutionThe Hägglunds CA is a compact hydraulic motor for applicationswhere size and weight are significant...
Text version
All Bosch Rexroth Hägglunds Products catalogues and technical brochures
Driving factors

24 Pages